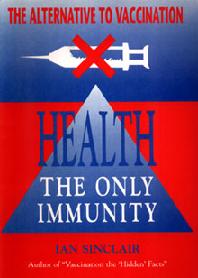 With so many doctors now admitting that vaccines are failing to protect our children, the question arises - what is the alternative?
This book, based on Natural Health philosophy, presents a clear and simple explanation of how to prevent childhood illness, and keep children in peak physical health - all without drugs and vaccines.
It explains the beneficial nature of acute illness in children, the reasons from a Natural Hygiene perspective why vaccines are ineffective, and the true motives behind vaccination.
Written in layman's language, this book is essential reading for all parents and those concerned for the health of our children.
PRICE: $10 (Australian dollars)